NEW YEAR- Let Your Dreams Fly High Where You Get A Leeway To Explore Unseen Side Of Life!!
2022 New Year sets new resolutions where each of us tries to infuse better things in life to bring new changes and stay content for a complete year. And here we are going to unveil the new tips to decorate your home in New Year Resolutions to get its better outputs.
SMART TIPS TO DECORATE YOUR DREAM HOME IN NEW YEAR RESOLUTIONS
DECORATE WITH LED
Lightening is considered as one of the essential ways to decorate your home both inner & outer. Do not make it too colorful because otherwise it going to look shadier, so better to use warm white light, yellow or white light.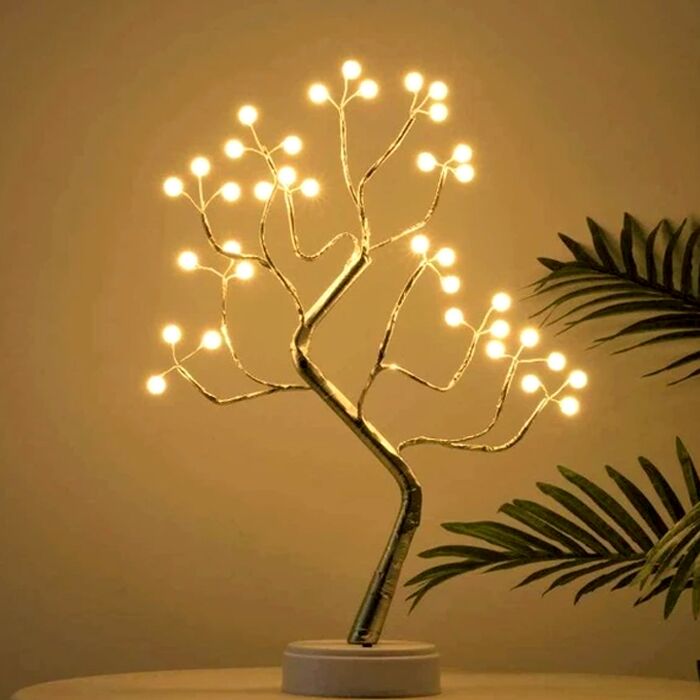 Other than this, the bonsai spirit tree fairy lights table lamp adds extra spark to the area where one can get into the beauty panorama created by the best choice LED lights and other fancy lights that upgrades the beauty on New Year because more lightening will bright up your dreams, vision, and choice.
WHITE BALL CURTAIN
MARQUEE LIGHT UNICORN SHAPE
LED MOVING FLAM PILLAR CANDLE
GO WITH LIGHT COLORS
Light and bright colors of walls or curtains are way better to bring positivity to your home, so if you have dark walls, then you need to take the pain of changing its color and add better colors in order to bring better vibes at home.
LIST OF COLORS FOR HOME DECORATION
BLUE WOOL
FOGGY DAY
CURLING BARK
SOFT FLUTTER
PEACHY PINK
So as per your preference you can pick any light color for your walls to change their theme, aroma and to create a perfect panorama in Silverglades Hightown Residences.
CONNECT WITH FLOWERS
Flowers look like a small addition to any place, but it brings better results when added, so don't go with their size, but try to infuse your space with different flowers where each one of them holds its prime meaning and influence.
White Rose- Innocence, New beginning and for a fresh start
Pink Rose- Happiness and Grace
Orange Rose-For Desire and enthusiasm
So you can add flowers in an alluring flower vase to add change and positivity all around, so this New Year Home Decoration Ideas can be used by anyone this "New Year 2022."
REFURBISH YOUR FURNITURE
Interestingly, furniture is something that you don't have to dispose of, intact, you can plaint it and make some addition to it to get a perfect feel of the new furniture where you can smartly use of your existing furniture to its best level.
GIVE YOUR FURNITURE A NEW FEEL
SAVE MONEY
ACCENTUATE YOUR FURNITURE IN A BETTER WAY
FRAGRANCE
Out of 5 senses, the smell is the one with the best memory, so to create a good aroma you can use the oil diffuser to maintain the healthy odor in every corner of your home, so whenever you call your relatives & friends they will be getting into a different tenacity to imbibe its freshness throughout the time.
TYPES OF FRAGRANCE
Anise Oil
Ajwain Oil
Basil Oil
Bay Oil
Camphor Oil
Balsam of Peru
Black Pepper Oil
So these are the basic additions and with the help of this, you can decorate the home. 3D LED essential oil diffuser is a new addition that you can keep anywhere to add its beauty.
BLUETOOTH SPEAKER
LED Speaker is going to be your helping hand as on command you can play your music as per your mood and without any interruption, you can on any music and make your New Year happening and interesting.
So better you buy this before so that you don't miss out on the party mood and be a pro party maker where your family and friends get smitten with the hosting style.
And this could be counted as one of your decorations at your home that will play its essential role.
GO WITH A RIGHT THEME
Before you get into 2022 it is better to mull over the idea of the theme where you can cherry-pick the theme that ensures a bigger and better New Year party experience at home, so for this, high accessibility of everything gives a complete leeway to each one of us to decorate and design the home in the best way possible.
ATTRACTIVE DECORATION FOR YOUR HOME
Party theme
Personalized hear shape lightening
Feel my Crown wall light
Chocozone set of balloons
FOR THEMES
Celebrity Party
Bonefire Theme
Casino Party
Potluck Party
Celebrity Party
Glow Party Theme
Disco Party Theme
So these themes you can use for your upcoming 2022 New Year and have the best party experience with your family & friends.
PIN UP YOUR RESOLUTIONS
In your bedroom or any area that you visit often, get a board where you can pin up your resolutions and discuss them with your family and friends.
Whatever you have thought for your betterment, try to jot down on the notes so that you can compel yourself to achieve the theme gradually.
And when you will call your friends for a party, then you can have a discussion on it as you never know you might get better ideas and execution plan, so that this time you can execute them because majorly it is ignored because of the wrong direction.
SPUR POSITIVITY
What can you do at home in New Year?
Try to add positivity all around yourself by giving new lighting and touch-up to your pooja room because it is essential to keep your god's place clean and happy, so try to infuse positivity all around and keep yourself calm where the worship place will showcase your set of mind.
So this new year add better lighting, keep the place clean, and be happy to keep your worship zone better in order to get more into it.
CONCLUSION
Time to add these for your New Year Party Decoration Ideas at your home a perfect turnover this year that brings positivity for all seasons and lets you live up to all your expectations.